Deleting account
1. To Delete your Innovation Cloud, please click on your name in the upper right corner of the screen and from the drop-down menu choose Upgrade & Payment option.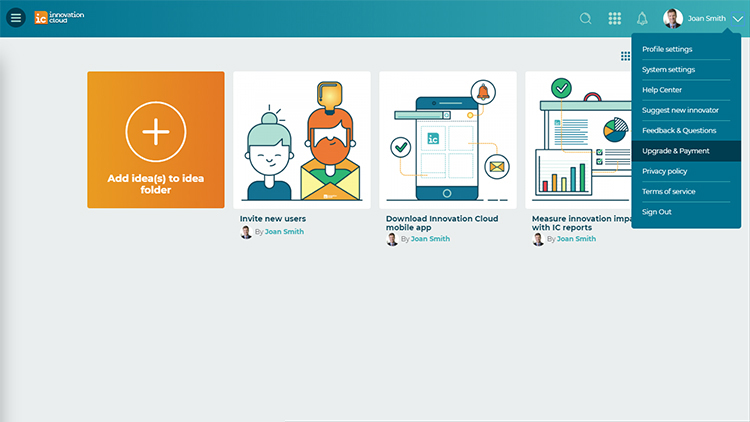 2. The system will lead you to another screen where you should select the Close account tab. Check the field I would like to terminate my account and delete all my data and click on the Delete button.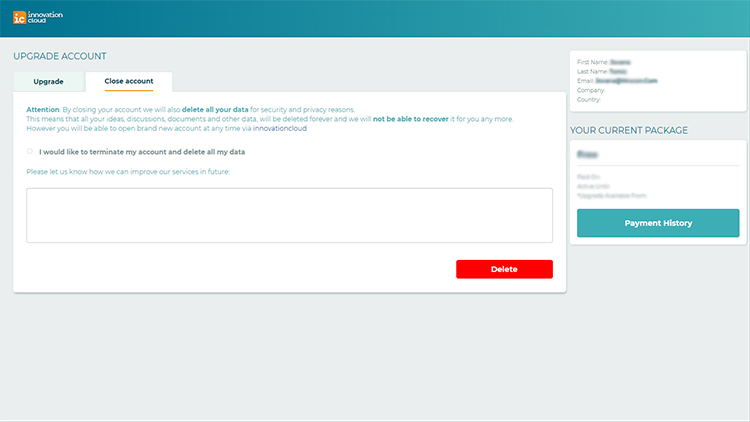 Note: In the text box you may state the reasons for deleting your Innovation Cloud. Your feedback is of the utmost value to us, as we are striving to perfect our software service and stay close to our clients.
IMPORTANT: By deleting your account we will also delete all your data for security and privacy reasons.