Ideaboard view vs Feed view
Innovation Cloud software offers two types of Home page view: ideaboard view and feed view.
Since Ideaboard view is a collection of ideas in text, image and/or link format, it represents a great way to inspire people to contribute with ideas for your Idea folder. It is a flexible space to store, vote, and comment on your ideas.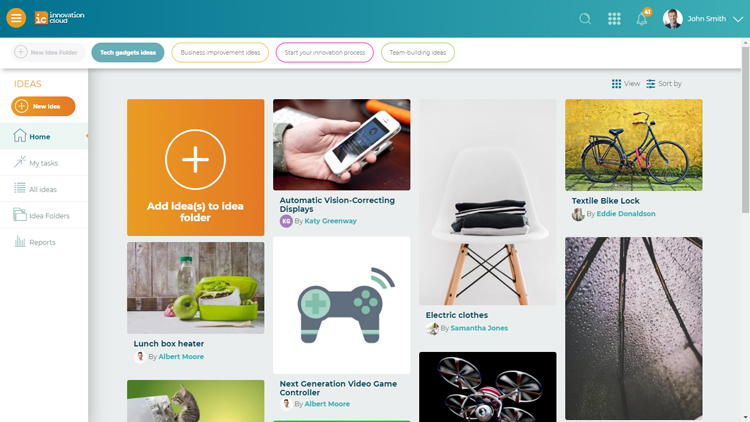 You can always switch to Feed view where you will have a quick insight into News feed, My Tasks, most popular Idea Folders and Top Contributors list.