Upload and change profile photo
IMPORTANT: The Innovation Cloud system by default creates profile image using users initials with random background color.
To change the default image and set a new one:
1. Click on your name or on the default image in the upper right corner of the screen and from the drop-down menu choose Profile settings.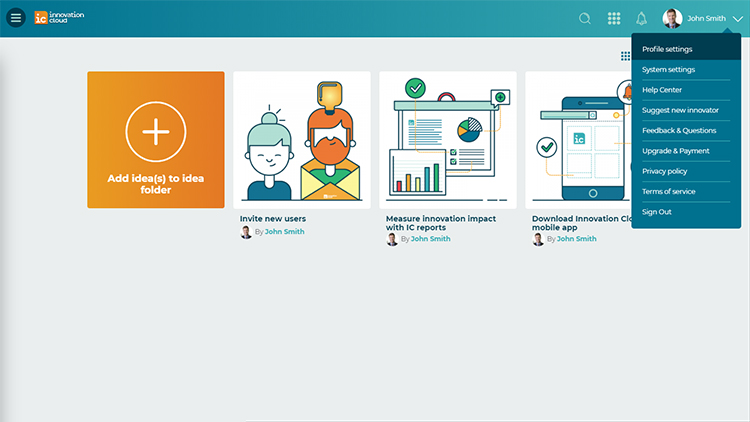 2. Click on the default user image located at the center of your profile and click on the icon Upload image.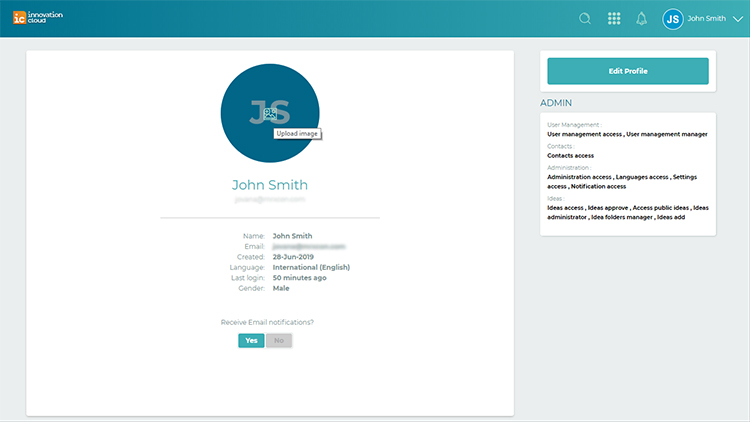 3. It will lead you to the screen where you need to Attach/drag and drop image. Crop the image if needed and Save changes.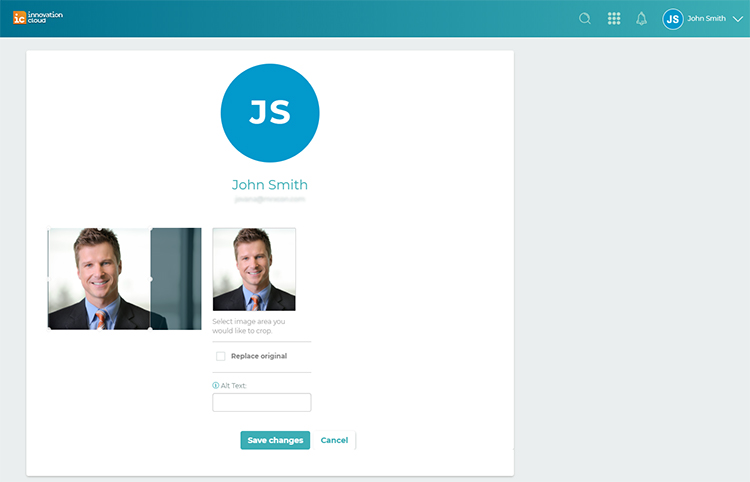 To Change the current profile photo:
1. From your Profile page, hover your mouse over the current photo and the Preview image/ Edit image / Unset default options will appear.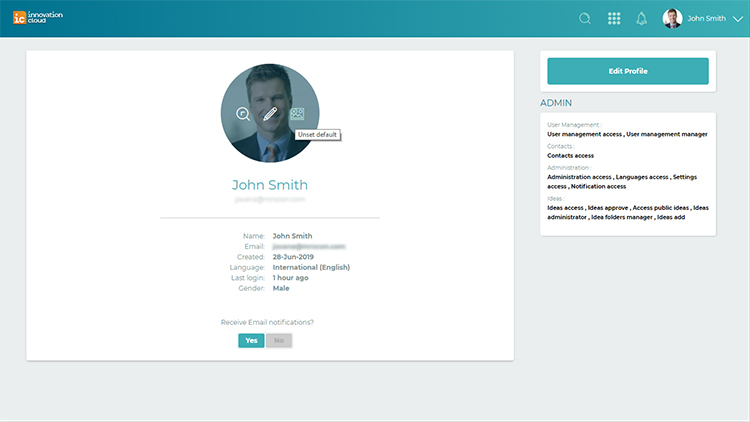 2. Choose the Unset default option. Click on the Attach image box to upload another one. Crop the image, if needed, and Save changes.
Note: All relevant formats are supported and you have an option to set Alt Text on each image in Innovation Cloud System.