Add and import users
Let your people be part of your innovation process as well as part of your solution. Add new users to collect ideas and improve collaboration. Your users can contribute with their ideas, knowledge, opinions and expertise to your innovation process.
IMPORTANT: Only the Administrator of your Innovation Cloud environment can add new users.
To add new users click on your name in the upper right corner of the screen and from the drop-down menu choose the System Settings option. Go to the User Management tab.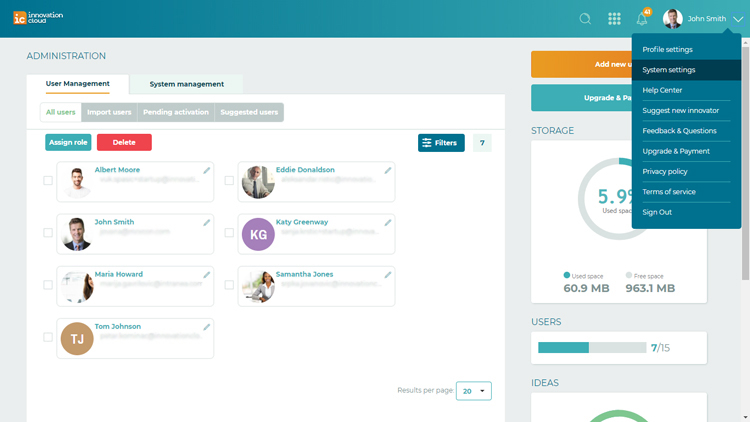 You can add new users in two ways:

One by one, by clicking on the orange button Add a new user in the upper right corner of the screen. Fill in the user details and submit the entry.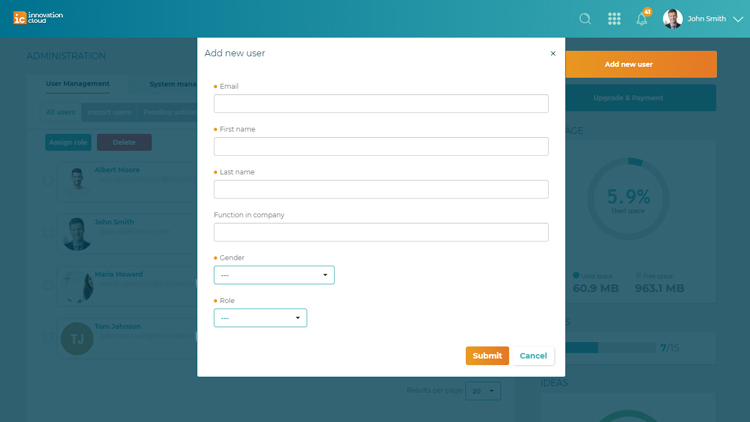 Import users in bulks, by choosing the Import users tab. Download the CSV template and after filling the file with user details, attach the CSV template and click on the Start import button. When the import is finished, click on the Save changes button.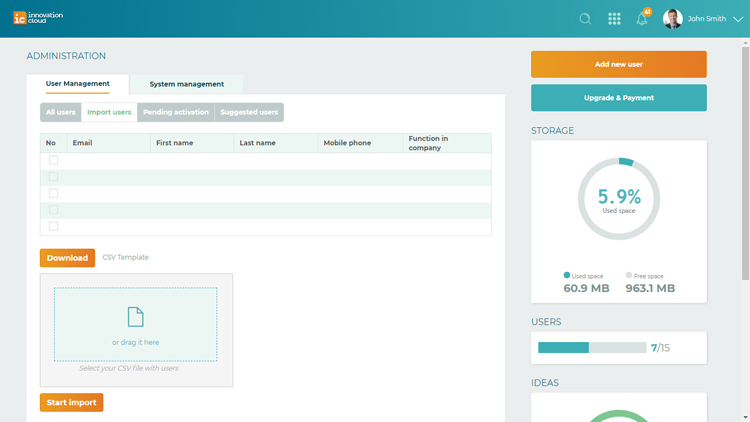 Added users will receive activation emails directly in their inbox.
For those users who fail to activate their account in a timely manner, the Administrator can reactivate their account from the Pending activation list tab. Activation mail will expire in 5 days.