Suspend users
IMPORTANT: Only the Administrator of your Innovation Cloud can suspend users.
To suspend a user, please go to the System settings > User Management. Locate the user you want to suspend and click on the pencil located on the upper right corner of the single userbox to open user information page.
Within the user information page, under the Administrative actions, mark Suspend checkbox and Save changes.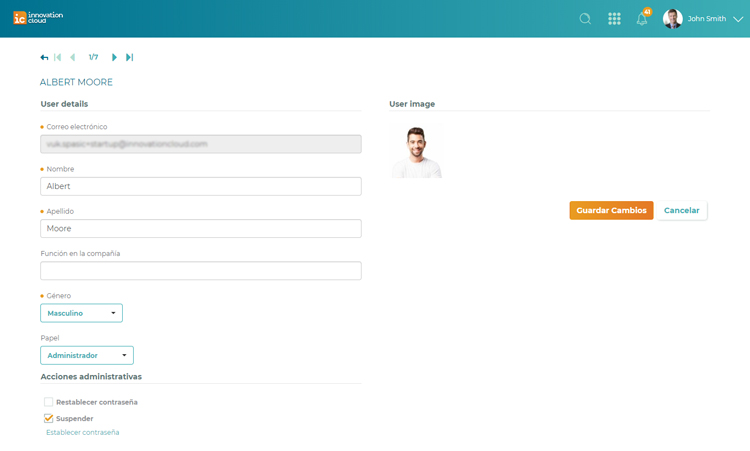 Note: Suspended users tab will appear in the All users section marked with a yellow warning sign. You can reactivate the user account anytime by applying the same procedure.