Suggest new innovator
If you want to suggest a user who can help improving ideas and collaboration itself, but that user is not in the system, send a request to your Administrator and ask for the user presence in Innovation Cloud system.

IMPORTANT: Every user can suggest a new user, but only the Administrator of the Innovation Cloud account can approve invitation for the suggested user.

Users can suggest a new user in two ways:
1. Go to the Application chooser (six dots) located in the upper right corner of the screen and select Contacts. Click on orange Suggest new innovator button, fill in all necessary data and Request presence for the user.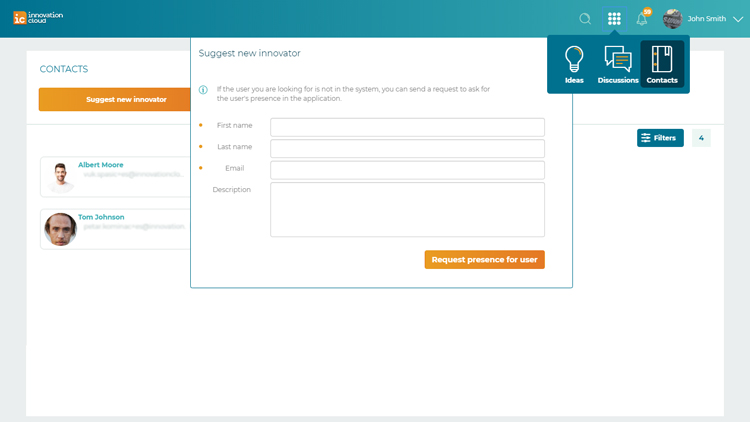 2. Click on your name in the upper right corner of the screen and from the drop-down menu choose the Suggest new innovator option.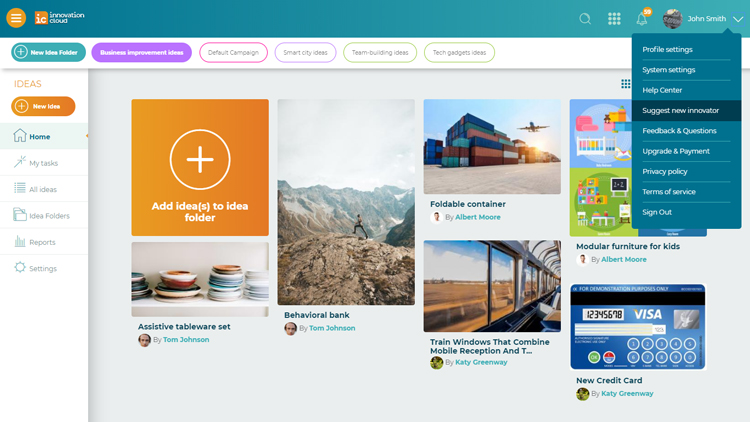 The Suggest new innovator form will pop up and after you fill in the details, click on the Request presence for user button. You can leave a comment, explaining the importance of invited user for your innovation process.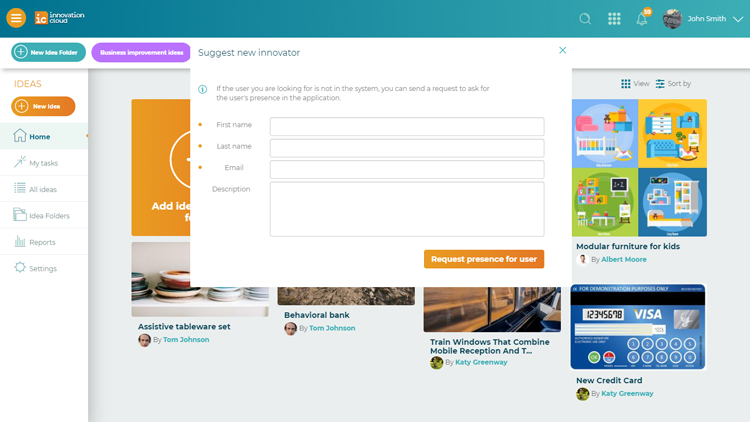 Administrator of your Innovation Cloud will receive a notification for Suggested user.
To approve the invitation for suggested user, please go to System settings and within the User Management tab choose Suggested users tab.
Approve or disapprove suggestion by clicking on the icon beside the user's email address. If you decide to approve the user, you will fill in the user details form, defining the Gender and an appropriate Role, and click on Submit. The new user is now created and receives an activation link via email.