Add idea
Ideas can be added by anyone who has access to your Innovation Cloud. Innovation Cloud enables your team to share and collaborate on ideas anytime and from anywhere.
You can add ideas in three different ways:
1. Home page (Ideaboard view) > Big orange button Add idea(s) to idea folder. Keep in mind that this button is for a quick idea submission where your idea will be automatically public and placed in the Idea Folder that is currently presented on the Ideaboard.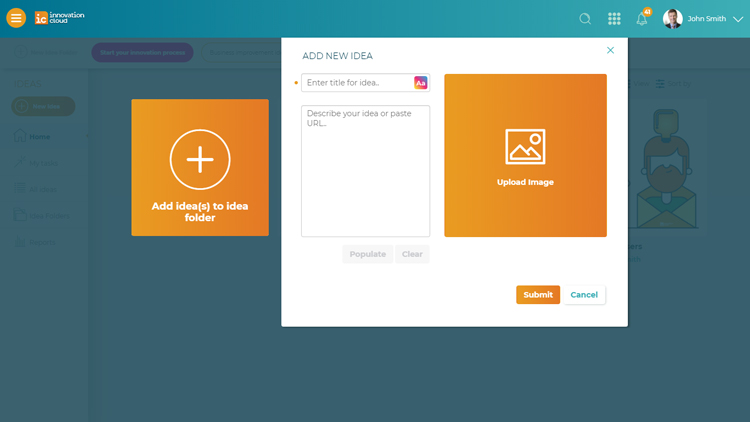 2. Home page (Ideaboard view) > Orange button New idea in the upper left corner of the left navigation menu. You will be lead to the idea submission form to fill in the Title and Description, attach an image, set up the access and choose the Idea Folder to which your idea belongs to.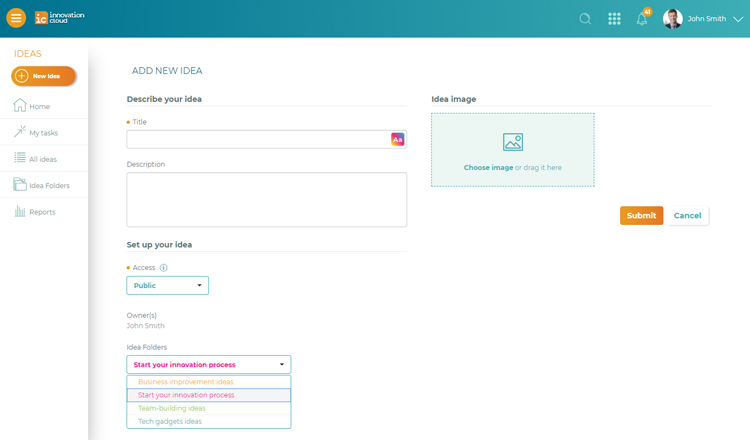 3. Home page (Ideaboard view) > Click on the Idea Folders option placed on the left navigation menu and select the Idea Folder you want to add your idea to.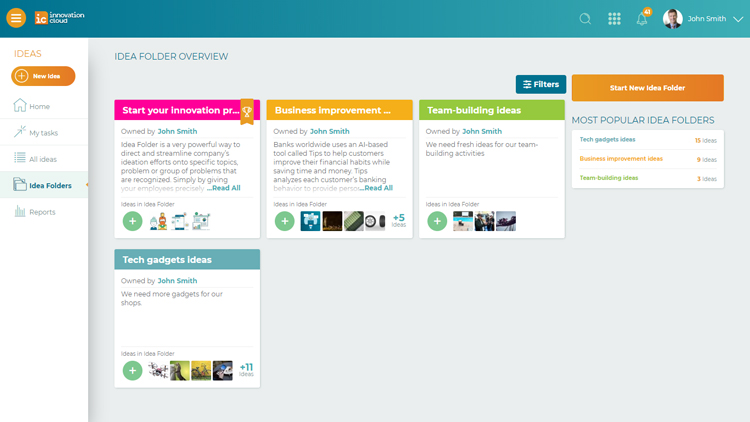 When you enter the desired Idea Folder, you will find the orange Add new idea to idea folder button in the upper right corner of the screen. The button will lead you to the idea submission form.