Vote on idea
To grow the best ideas, you have to collaborate, discuss, refine and vote on ideas with the most potential for further developement. Voting is how your users express interest in an idea. If you have an active innovation community that is passionate about new ideas, your ideas will result in a lot of votes and likes.
To collaborate on the idea by voting on it, use Vote up (thumbs up) or Vote down (thumbs-down) option visible on:
1. the idea once you hover over it in the ideaboard view or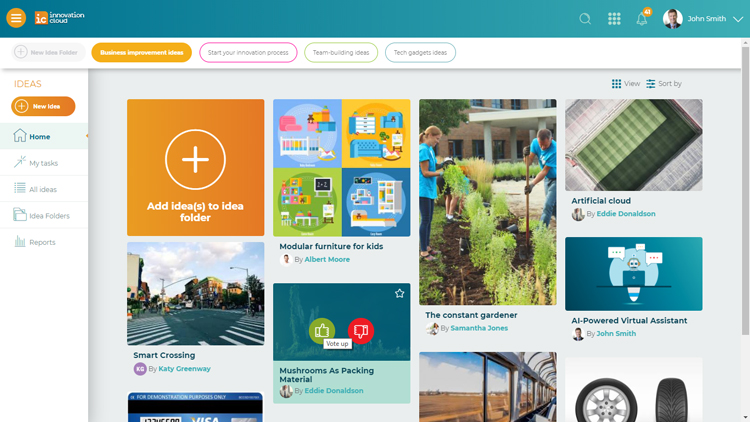 2. in the right menu of the idea preview page.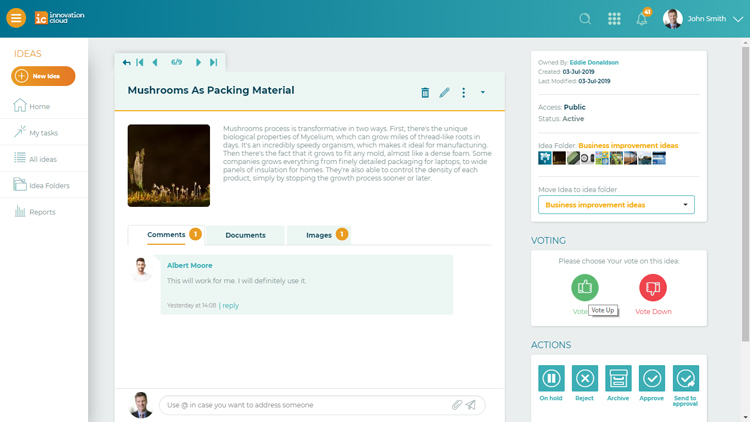 Once you do so, a counter with all votes will appear on the screen.
Please note that users cannot see votes and vote listing before they vote. To access Vote listing with names of the voters and time of the vote go to right side of the idea page view and choose that option.