Search for idea
IMPORTANT: Only public ideas can be searched.
To Search for a specific idea in the system:
1. Use the Search field placed on the top of the screen and search for the idea by entering keywords of its content.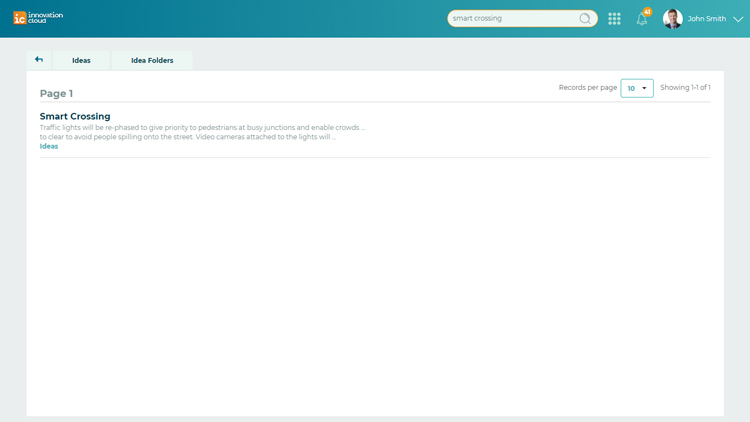 2. Home page (Ideaboard view) > Choose All ideas option placed on the left navigation menu. When you click on the Filter button located in the upper right corner of the idea listing, different filters will appear, allowing you to specify your search. Click on the Apply button and start the search.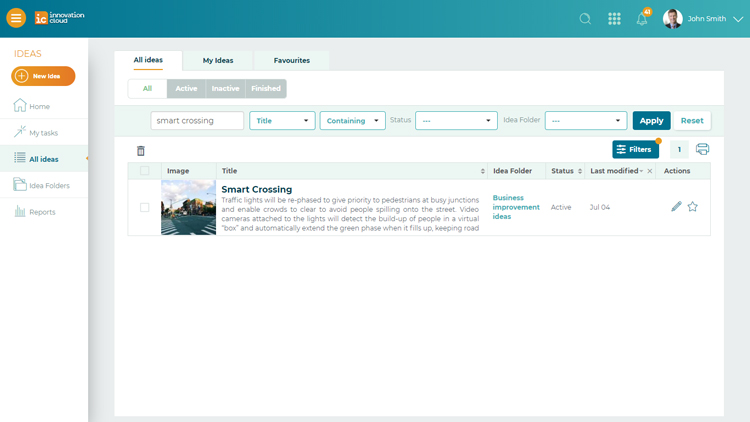 Note: The Filter will be active until you click on the Reset button to deactivate it.